This is the reason why I read fashion magazines.
For the longest time I considered myself a Vogue girl, however what Vogue does not provide is a level of thought that dives into the deep end. I personally find that their articles are a foray into the deep end via the shallow end.
I recently branched out into W magazine, I enjoy their profiles more. They offer both the positive and negative stories about people. This is refreshing. We are all human, flawed and imperfect.
Having a bigger bank account does not [or should not] make you appear more saintly.
Any way, here are a few of my favorite Spring 2013 Advertisement Campaigns.
- Dear Chanel,
I will totally be your clothes horse any time. Seriously, if you were a person I would gratefully take all of your preloved hand-me-downs.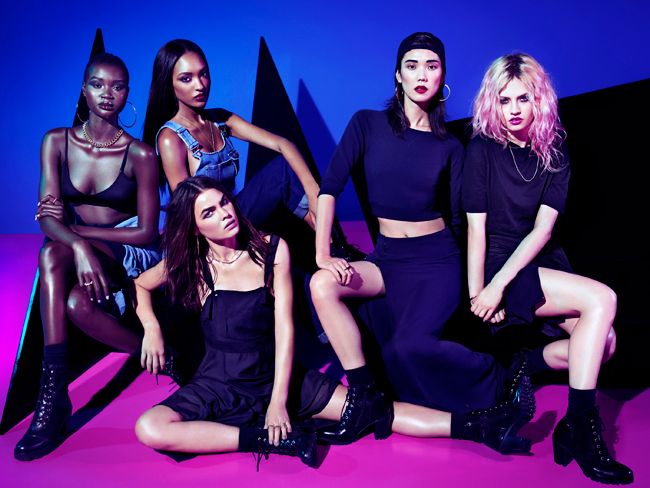 Dear Rihanna x River Island,
RiRi you are such a babe! The only person who could out babe you is A$AP Rocky, and that is only because of his hair situation.
Anyways this grunge vibe feels right, for the first time dans ma vie!
I also love how you see models of different looks and ethnicities here.
Seriously, World of casting agents take note; it is possible to actually represent peoples of the world in a sort of but not really almost accurate manner.
While we can only all hope to look like total babes is such little clothing I have to ask, Was it that hard to put more than two ethnicities together - AT THE SAME DAMN TIME (Rick Ross moment)??
Dolce AND Gabbana,
I need to state this bluntly.
I have the urge to move to Italy, find a gorg Italian man and proceed to become a part of and have a sizable family.
If it could be done in your lovely Sicilian lace creations, I may think of doing it!
Domestication looks good (and expensive...)
Until next time darlings,
Bijoux,
Akoyi